WELCOME TO KONA REEF AZ
FOLLOW US ON SOCIAL MEDIA FOR REGULAR UPDATES ON SALES, LIVESTOCK, AND MORE!
Follow us on instagram for up to date info:
STOP BY ONE OF OUR THREE VALLEY LOCATIONS TODAY!
PHOENIX LOCATION

Conveniently located off Shea & the 51 freeway, our Phoenix location is our oldest and most mature location.

CHANDLER LOCATION

Located near the i-10 and Chandler Blvd, our Chandler location is our flagship store which also is home to our warehouse and aquaculture facility.

SURPRISE LOCATION

Located off Bell Rd & El Mirage, our Surprise location is our largest and newest location. With our largest aquarium showroom, this location boasts the most in-stock aquariums of our three stores.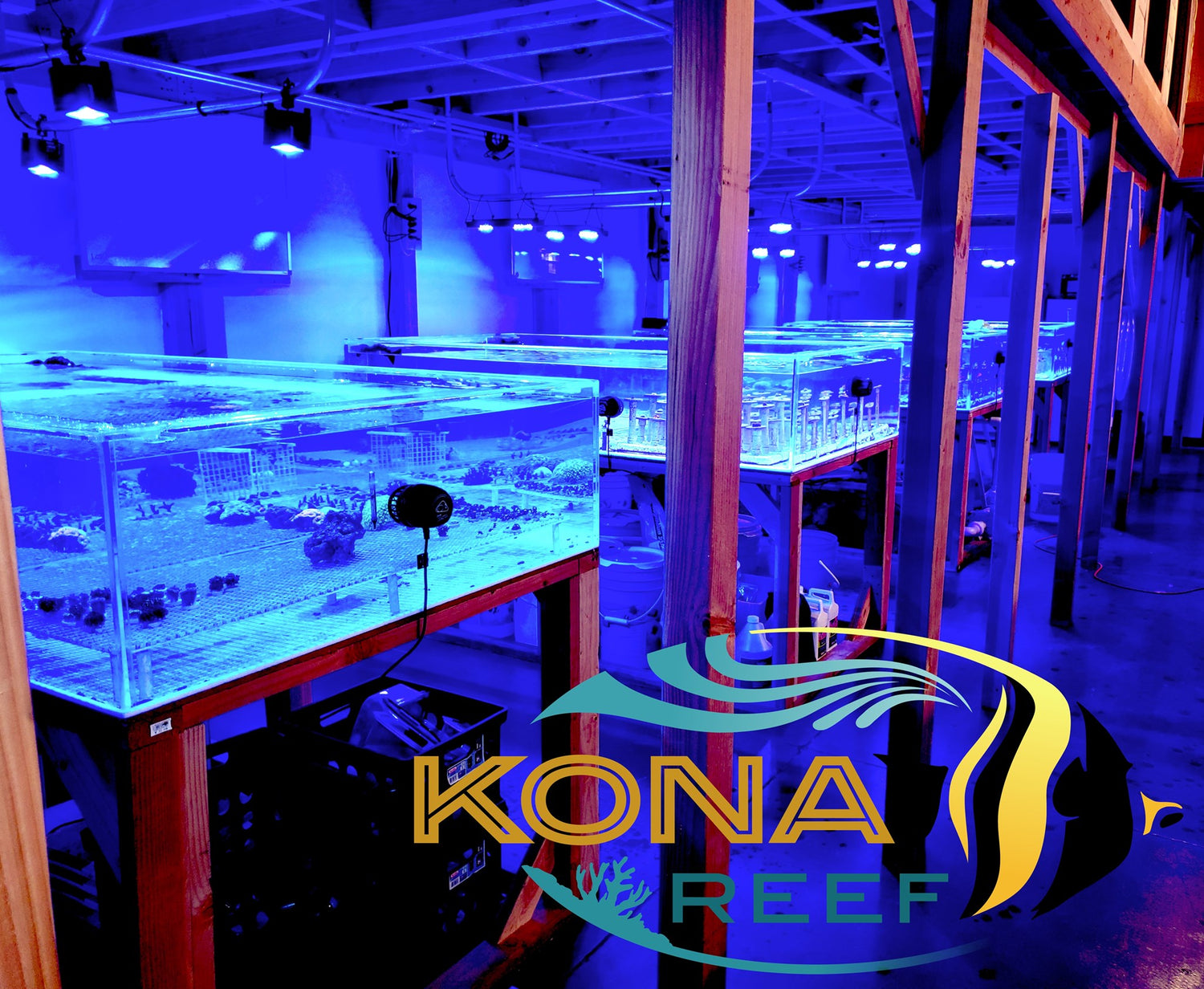 THE SOUTHWEST'S LARGEST AQUACULTURE FACILITY
_________________________________
Right now, nearly 100% of our coral frags and 70% of our coral colonies are aquacultured in our state-of-the-art private facility.
_________________________________
Diligent daily care coupled with years of experience has allowed Kona Reef's aquaculture program to thrive in a time when it is more important than ever that we create a sustainable source for our beautiful hobby.
With a degree in Sustainability, owner and partner Alex has helped guide Kona Reef to become the most eco-friendly LFS option available.
BEST IN STOCK SELECTION IN THE VALLEY!!
Did you know that we stock 2-3 months of extra dry goods inventory at our warehouse to ensure that our stores always have the best in stock selection?

This industry is small and that means that supply chains are precarious! There's nothing worse than being unable to find what you need when you need it - we strive to maintain the best stock availability at all times! Our robust warehouse maintains its shelves full so that our stores are rarely out of stock!